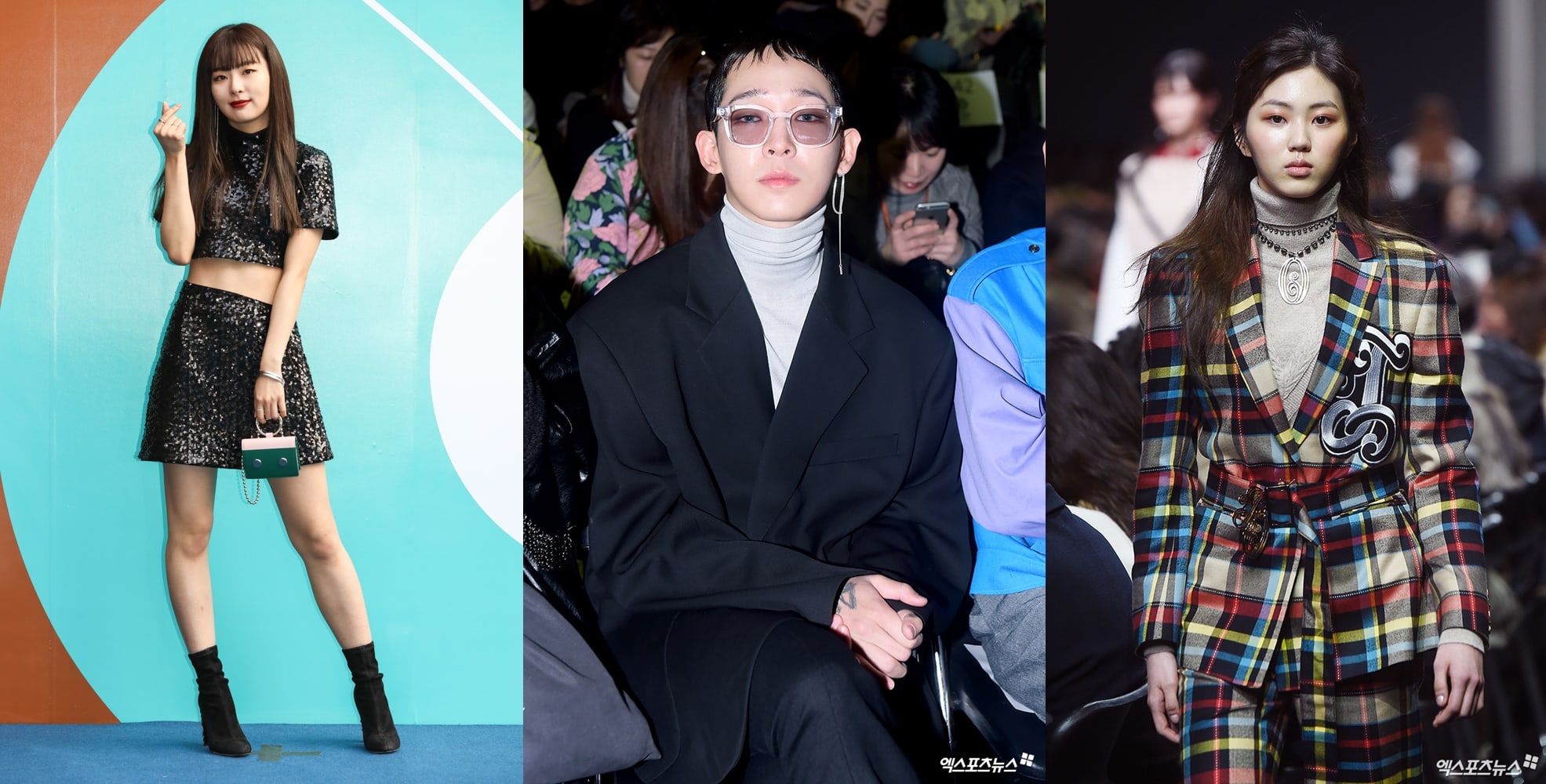 South Korea may be bidding farewell to Winter and welcoming Spring, but the 2018 Hera Seoul Fashion Week delivered its highly anticipated Fall/Winter collections ahead of its time. It's a fashion-forward nation, after all, and along with its trend-embracing masses is a slew of equally stylish stars who graced the red carpet. Soon, we'll be seeing these trends in music videos, magazines, and on the street, so here's a look at the star-studded front row guests and the trends they wore as seen on the runway:
Brown, gray, and glen plaid
We've seen it draped on the shoulders of fashion influencers all over the world, worn with jeans by idols in casual chic airport looks, and on every trend list since last year: the gray plaid blazer and its several other incarnations. Glen plaid is a combination of small and large checks, and this patterned look embodies an urban professional look with a casual touch. With its versatile quality that can make anyone look style-ready from day to night, it seems like this trend isn't going to die any time soon

Caruso, Kiok

CNBLUE's Lee Jong Shin and SHINee's key

Jeong Jinwoon

Ahn Jae Hyun

L-R: Do Sang Woo, Jeon So Yeon, Jung Hye Sung, AOA's Jimin, rapper Cheetah

EXID's Junghwa and Hani
Top photo credit: Xportsnews. Runway and red carpet photos courtesy of Seoul Fashion Week Organization.